Insider March + Presidents Column
VIEW ILANZ IN-HOUSE INSIDER HERE
Kia ora koutou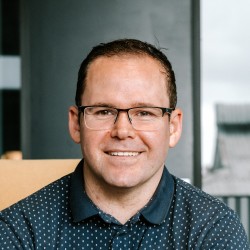 Welcome to the latest edition of the Insider. In the March issue we provide an update on the ILANZ Conference and Awards nomination extension. We're also calling for nominations for the ILANZ Committee as part of our bi-annual elections process. Joining the ILANZ Committee is a great chance to make a contribution to the kiwi in-house community. We hope you're staying safe, looking yourself and checking in on workmates, friends and family during this challenging time in the pandemic.
ILANZ Conference
Like all events in the current environment, COVID has been a continued disruption in connecting people together through in-person events. In light of this, ILANZ has made the difficult decision to postpone our annual conference. We think an in-person event is the best way to deliver ILANZ Conference, and we're hopeful that COVID situation in New Zealand will have stabilised by the revised 4th, 5th & 6th October date. All key details, including the format and social functions are in place for the revised dates and we can't wait connect in person with you at Te Pae Christchurch Convention Centre in October. Learn more.
ILANZ Awards
We are excited to be hearing about the excellent work that in-house lawyers and teams have been doing over the past year. This is a fantastic opportunity to recognise the innovation, effort and leadership of in-house lawyers and teams from across New Zealand. We've redesigned and streamlined the nominations process to make it easier to enter, and we've included some significant new awards categories this year:
Public Sector In-house Team of the Year
Private Sector In-house Team of the Year
Small In-house Team of the Year
People & Culture Excellence
Please take the time to check out the new awards categories and put in a nomination. We've extended the deadline to 31 March to allow more time for you to put together a great nomination.
We plan to announce the winners at the ILANZ Conference in October, and we are committed to ensuring the finalists are selected and winners are awarded this calendar year.
Learn more and download a nomination form.
ILANZ Elections
If you'd like to give back to the in-house community, please consider joining the ILANZ Committee. Your skills, experience and insights will help us to better connect, support and lead the in-house legal community in New Zealand. Nominations for the 2022-2024 term are currently open and close at 5pm, Monday 7 March 2022. More information and the nomination form are available on our website.
Learn more and download a nomination form.
Connecting together
Visit our website to stay up to date with the calendar of ILANZ events and regional catch-ups.
Waikato Satellite Network coffee catch up- 8 March book here.
Bay of Plenty Virtual Quiz - more details to come