Insider July + President's Column 2022
READ THE JULY 2022 IN-HOUSE INSIDER HERE
Kia ora koutou,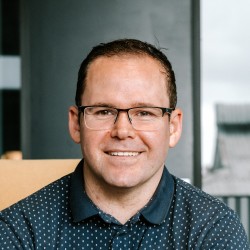 I am delighted to congratulate our 2022 ILANZ Award finalists! With a record number of nominations this year, it was a challenging task for our judges. I look forward to celebrating with you at the Niche Recruitment Gala Dinner and Awards Ceremony in October. A huge thank you to our judges for their time and dedication to evaluating the entries and selecting this year's finalists.

Our 34th ILANZ Conference is 3 months away! This is a fantastic chance not only for professional learning and personal development, but to pause, connect and celebrate with your in-house peers from across Aotearoa. Registrations are open now – see more info here.
We also have a few conference sponsorship opportunities left and would love to hear from your organisation if it is interested in sponsoring at this year's event. Conference sponsorship allows your organisation to raise its profile and maximise exposure within the in-house legal community.
Wednesday Night Function
Awards: Public Sector In-house Lawyer of the Year & Public Sector In-house Team of the Year
Coffee Cart
Conference App Partner
Exhibitor Showcase

I'm very excited to see our recently-announced partnership between ILANZ and MAS come to life. This valued partnership is a chance to strengthen the in-house community and improve wellbeing by bringing in-house lawyers together for events that are inspiring, informative, and fun. In an era when many of us are working from home and feeling isolated, it's important that we create opportunities for us to connect, learn together and support each other. MAS and ILANZ will be launching an events programme later in this year, with a speaker series for ILANZ members featuring well-known and inspirational Kiwis.

Noho ora mai rā / Take care

Grant Pritchard
ILANZ President