ILANZ Conference Sponsor and Valued Partner, Deloitte
Let's get to know our Conference Sponsors a little better!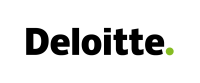 Deloitte is an ILANZ Valued Partner and long term sponsor of the ILANZ Conference. This year, the team from Deloitte hosted a panel discussion 'Working together to achieve success in remediation programmes' and were back with their well known (and much enjoyed) Juice Stand!
Tell us about Deloitte.
Deloitte brings together more than 1,700 specialists providing New Zealand's widest range of high quality professional services. We focus on audit, tax, technology & systems, strategy, performance improvements, risk management, corporate finance, business recovery, forensic and accounting services. We work with the legal community in Aotearoa, across Asia Pacific and globally on a range of matters including:
Disputes, class actions and regulatory notices. We regularly work with in-house legal, IT and external legal providers to efficiently identify, preserve, collect, process, analyse and review large quantities of data with enhanced accuracy and improved efficiency. We also provide expert evidence, with many of our partners having successfully provided evidence to Court on multiple occasions.
Remediation and claims. We have significant expertise and infrastructure to assist on a wide range of remediation projects and tasks, including the remediation of processes, quantifying loss, and managing claims processes.
Cyber and privacy. We help clients to proactively manage cyber and privacy risks. We also leverage our expertise and technology to support clients respond to incidents.
AML/CFT and sanctions. Our Financial Crime experts assist clients enhance their management of AML/CFT and sanctions obligations and remediate historic issues.
Management of fraud and corruption. We work with many clients to prevent, detect, investigate and remediate fraud and corruption issues.
Whistle-blower services. Conduct Watch is used by many organisations in New Zealand and Australia to provide a trusted and anonymous platform to share concerns around issues such as bullying, corruption, fraud, harassment and health and safety.
Legal modernisation. We work with legal teams to modernise the delivery of legal services.
Climate and sustainability. We help organisations to achieve their climate and sustainability goals.
Regulatory programme transformation and recovery. We work with clients to design resilient and sustainable solutions into operations to meet regulations (e.g. CCCFA, CoFI, Health and Safety, etc), provide playbooks and delivery methods for compliance and assurance by design, and programme design and recovery services, backed by tooling and accelerators.
What was your conference highlight?
Great to see the lots of people at the Deloitte juice stand. I really enjoyed listening to Jehan Casinader; he was excellent.
What's next for your organisation and what should ILANZ members look out for?
I expect ILANZ members will have many opportunities to better leverage AI and other technology to solve problems at scale over the next few years. Deloitte has excellent people, technology and processes to help ILANZ members to realise the potential gains.