Interview with David Browne, 2021 ILANZ Award Winner
David Browne - Senior Solicitor and Legal Team Manager at Otago Southland Employers' Association

How did it feel to win the Greenwood Roche In-House Private Sector Award at the ILANZ Conference in May 2021?
It was an honour just being shortlisted for the award. The win was unexpected considering the competition included highly qualified in-house lawyers working hard in large corporations that are well respected household names across New Zealand. To be honest I didn't think I stood a chance. The win was pleasing, and recognition of the support provided by my team. As you can imagine providing legal services to a sizeable employer organisation, I don't and can't achieve anything on my own. After almost eight years in-house the win enabled me to properly thank everyone here who supports legal in the organisation including Virginia Nicholls, Dr Kathryn MacCauley, Mandy De Leeuw, Wendy Hanson, Jo Ann Chin and Kate Cooper. And of course, Samantha Mathews who has been alongside me on this legal career journey.
It seems to me that busy lawyers absorbed in their practise tend to downplay their contribution to their organisation's culture and shun, but not in an offhand way the leadership role inherent in our profession. The awards present an opportunity to revaluate the valuable work we do and get back in touch with core principles that set lawyers and in-house lawyers, in particular apart from other professionals. I would encourage all who function in-house to set their nomination as a personal goal next year and strive to attain the key elements expected of the category of the award to which they aspire.

What was your greatest highlight from the ILANZ Conference 2021?
Being part in the AGM quorum the last day of the conference was rewarding and I got a first-hand look behind the scenes. Grant Pritchard is one hell of 'good bloke' and ILANZ is fortunate to have Grant as their president. The work he does with Head Fit is important. Perhaps the greatest highlight was meeting other in-house lawyers, especially those who like me gravitated to the table in the far back right-hand corner of the conference venue.

OSEA has a 130-year-old history with the aim to build successful businesses in Otago and Southland, can you tell us a bit about the work that you do to support these businesses?
The work we do supporting employer members of our organisation is satisfying if for no other reason than the relationship we build with those businesses who seek our advice. Steve, Don, Leo, Katy and Sian are a just few of the first names of members who make it worth coming to work each day. Employers have it tough, perhaps even tougher than before considering the pandemic and in my view, they deserve a lot more credit than they get providing opportunities for employment. Lockdown has proven that the goods and services employers provide really do make our lives more enjoyable. It is a pleasure supporting all the membership.
Last month the OSEA merged with the Otago Chamber of Commerce forming the new employer organisation: Business South, headed up by the visionary Mike Collins. While we will miss the OSEA the team is excited about the possibilities to develop and strengthen support for businesses in the South Island. An important aspect to that is our strong relationship with the excellent teams at EMA and Business New Zealand.

As the Legal Team Manager at OSEA, how did you lead your team through the disruption over the last 2 years and adapt to new ways of thinking?
What we found was that our employment law practise was sharpened being at the coalface supporting employers through workplace challenges. We encountered almost every variation of a theme, from the wage subsidy to vaccination. A year ago, the team agreed to carry out a process to locate and implement agreed values to guide our work through the unexpected twists and turns of Covid. That exercise encouraged us to reconnect with the "why" driving our practice, both individually and collectively as a team. The material developed to assist us through that challenging process might be useful for other organisations. I invite anyone interested to email me and they can have a look at the form themselves and decide whether the process could be beneficial. However, generally I tend to stay out of my teams' way, with the intention of facilitating them to find their own rhythm to the exciting work we do crafting solutions to difficult issues on the fly.

You are also an award-winning photographer, how did you discover photography and we hear Te Papa Museum has collected a piece of artwork from you?
I took an interest in photography as a high school student, building a darkroom in my family's home where I spent hours as a teenager hand processing black and while film and making prints of the negatives. The first job I did was photographing a dangerous roadway where a car crash had occurred for use as evidence at trial. That eventually led to a stint as a newspaper photographer and a couple awards for my photos from the Virginia Press Photographer's Association. I then went freelance and published a small book of my photos winning a Benjamin Franklin Book Award before coming to New Zealand.
I can't agree with those who seem to think there is either an art mind or a legal mind. From where I sit, they are one in the same; I gain the same sense of satisfaction creating an artwork as I do drafting a statement in reply or some other detailed legal document. Creativity in law is a given and all too often unnecessarily dismissed.
This is the artwork purchased and published by Te Papa a few years back.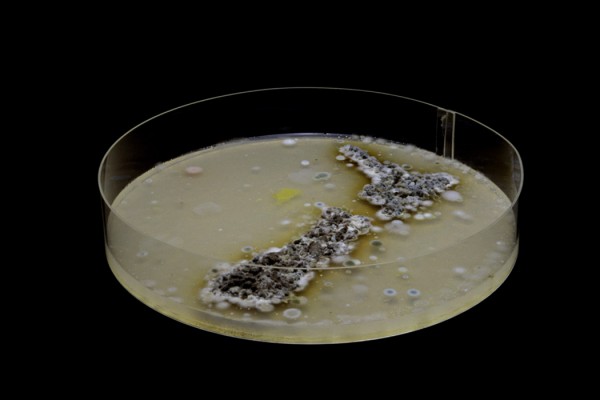 Culture
This is the artwork selected for inclusion in and is currently exhibited in the 2021 National Contemporary Art Awards at the Waikato Museum in Hamilton. Gaze was recently awarded the Friends of Waikato Museum Merit Award by show judge Karl Chitham, Director of the Dowse Art Museum. The show runs until February 2022.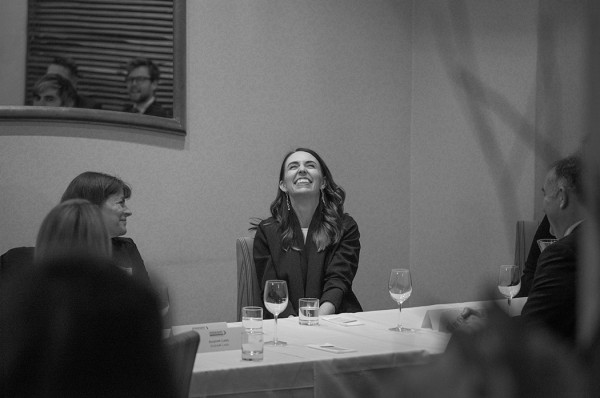 Gaze
Links to the museum's video about the work Gaze are:
https://www.youtube.com/watch?v=C8TZKD66TKM