A QUICK CHAT WITH...
Hiramai Rogers, General Counsel at UltraFast Fiber and recently appointed ILANZ Committee Member.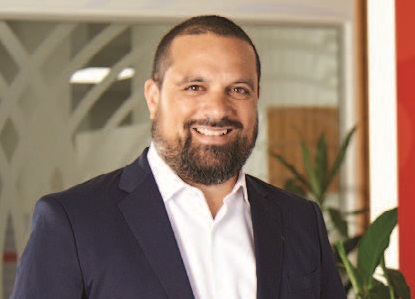 What do you hope to achieve as a ILANZ Committee member in the year ahead?
I am encouraged by the energy of the current Committee to carry on the work of our predecessors and make sure the profile of inhouse lawyers is a proper reflection of the size of our membership – 24% and growing! I am support our member engagement and am here to support the continued educational development and well-being support for our members.
What is a career highlight so far?
Moving to the United Arab Emirates at the height of the investment boom was definitely a career highlight because it gave me exposure to the higher level of technical legal M&A skills that I was looking for (but in a civil code jurisdiction!). This gave me the experience and confidence to return to New Zealand and take my skills into the corporate world and step-in to what was effectively a start-up in the Government's first major infrastructure public-private-partnership to build the new fibre broadband network and lead the creation of all new legal, regulatory, industry representation, government relations, product, operational and governance functions and processes.
What are your hobbies?
Keeping up with my 5-year old boy (which isn't getting any easier), anything to do with exercise and outdoor activities (Tongariro Crossing – tick!), and recently started reading and talking to whanau find out more about our history (starting with the origins of my name).
What do you like most about your job?
The people I work with, and the benefits we provide to the Waikato, Bay of Plenty, Taranaki and Whanganui communities in which we operate by providing them the infrastructure to stay connected, learn, collaborate and share ideas is the key driver for my enjoyment of my job.
Anything else you would like to add?
I appreciate and am humbled to have been invited back to the Committee for a second time. I can already see how my experience and support can help the Committee achieve their goals.
What are you doing to support yourself and/or your team this week for Mental Health Awareness Week?
In the past, I would wear my long work hours, 4am negotiations, billables, disconnection with whanau and relationships, capacity for alcohol, and my general state of poor health as some sort of lawyer soldier's badge of honour, because it was what I saw around me and believed was expected. It took a health scare for me to do some research about where I was headed and what I was responsible for making sure did not happen. For me, it is switching off, family, getting outside, exercise and sleep that help me maintain a mental and physical balance. I do not put any pressure on myself to do anything specific, just do something. I make sure to provide the right level of pastoral care for my staff. This is most important to me during lockdown. I make sure staff know I am here to support them, what the company can do to help, and my expectations around managing workload (and use of externals) to make sure they can step away from their home office work area at the end of the each day (and on the weekend). In return, my staff are my gate-keepers while I am on leave (because they got tired of waiting for me to take leave, let alone switch off when I did). I am no expert, but I strongly recommend that our members be confident in their ability to be able to step away from work to look after themselves and not worry about any perceived repercussions. "As important as I think I am, I am not, and I can step away and nothing bad will happen because my employer will still be here (and need me) when I get back.".