Conference sponsorship is an opportunity for your organisation to gain maximum exposure and raise its profile within the legal profession in New Zealand. Over 3,300 in-house lawyers in New Zealand are ILANZ members and will receive conference marketing materials and communications. Other delegates from large private practice firms, legal service providers, consultants and barristers' chambers represent the rest of the senior level profession.


Conference Sponsorship Opportunities Available:
Awards: Public Sector In-house Lawyer of the Year, Public Sector In-house Team of the Year
Conference App Partner
Coffee Cart Sponsor
View the Sponsorship Prospectus 2022 here
For sponsorship opportunities at conference, contact us on [email protected]


Thank you to our confirmed ILANZ 2022 Conference Sponsors:


Premier Partner and Exhibitor Showcase - LawVu
LawVu is the leading legal workspace, where you'll find a unified suite of collaboration, integration, and productivity tools built specifically for in-house legal teams. Legal functions operating within LawVu are empowered to do their best work, optimize productivity, improve efficiency, collaborate better, showcase business impact, and ultimately create better business outcomes.
Our mission at LawVu has always been to bring legal closer to the heart of the business, which is why we're a proud sponsor of ILANZ. We look forward to sharing insights and reinvigorating the legal industry with our legal workspace, the first truly connected platform for matter, contract, spend, and insight management for in-house legal teams.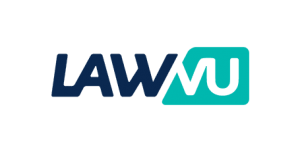 Premier Partner - Dentons

Conference Partner - Deloitte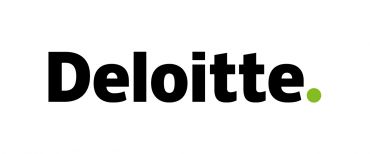 Wednesday Night Function - Thomson Reuters

Thursday Gala Dinner Sponsor - Niche Recruitment


Private Sector In-house Lawyer of the Year Award - Greenwood Roche



New In-house Lawyer of the Year Award and Exhibitor Showcase - MAS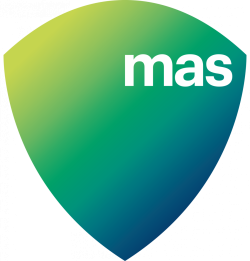 Private Sector In-house Team of the Year Award - Chapman Tripp
Chapman Tripp is a dynamic and innovative commercial law firm, supporting clients to succeed across industry, commerce and government. Our reputation for both technical excellence and exceptional client service sets us apart. A sponsor for more than 10 years now, Chapman Tripp is delighted to have the opportunity to support ILANZ and this award. We respect our counterparts working within in-house teams and this sponsorship provides us with a fabulous opportunity to celebrate their successes.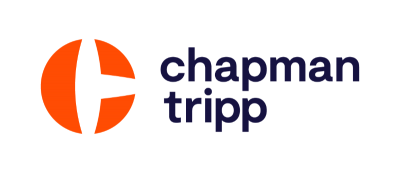 In-house Innovation Award - Artemis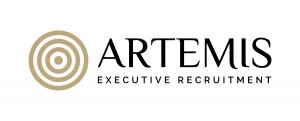 Community Contribution Award - Comply With
ComplyWith's regtech tools help organisations do things right by giving people clarity about the law and its never-ending changes. We're amped to be exhibiting at the ILANZ conference and will be showcasing our awesome new Obligations Register and new version of ComplyWatch.
We're also delighted to be sponsoring the ILANZ Community Contribution Award, which aligns so well with our own commitment to supporting more than a dozen charities through our charities programme, including: Red Cross, Save the Children and Plunket.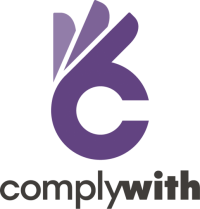 People and Culture Excellence Award - Simpson Grierson
This Award is a great match for us. Our culture is based around shared values of putting people first, being at our best and energetic for change. We pride ourselves on having a workplace that is welcoming, inclusive and empowers our people to thrive. We're invested in our people, and are determined to be one of the best places to work, learn and grow.

Exhibitor Showcase - LawHawk
Business is facing record inflation, staff shortages, and constant increases in regulation. Legal teams are getting crushed and business processes disrupted. Building best practice legal and compliance directly into automated business processes is key to reducing risk, cost and transaction timeframes, freeing up the legal team, and enabling the business to operate quickly and with full compliance. We're looking forward to returning to ILANZ to talk to in-house lawyers about better options to deliver support to their business.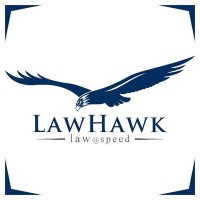 Exhibitor Showcase - Experieco
Experieco helps clients deliver rapid change in these challenging times, using the latest low code technology to automate, integrate and streamline business processes for organisations of all shapes and sizes, fast and cost effectively. We are delighted to be at the ILANZ 2022 Conference to meet in-house legal teams and explore how low code technology solutions can be adopted jointly by business and legal for better compliance, reduced costs, and better overall business outcomes without needing separate legal tech.



Exhibitor Showcase - LexisNexis
LexisNexis® is a world-leading provider of information and analytics for legal, professional and business customers. We help customers achieve their goals in more than 160 countries, across six continents, with over 10,500 employees. LexisNexis® Regulatory Compliance is a legal obligations register and alerting solution that combines regulatory content with technology to streamline your compliance journey. We work with leading legal and industry experts in New Zealand to provide a practical, plain English interpretation of all the relevant legislative and regulatory materials, so you don't have to.

Exhibitor Showcase - AJ Park
AJ Park is a proud sponsor the ILANZ Conference 2022. The theme 'Whakapuāwai - Flourish', resonates deeply as our ambition is to help our clients reach their full potential. As a leading intellectual property law firm, we use intelligent action to turn our clients' ideas into assets.
AJ Park is a leading provider of intellectual property services in Australia, New Zealand and the Pacific region. With offices in Auckland and Wellington, we have one of the largest, most experienced teams of intellectual property experts in the area. For over 130 years, AJ Park has helped companies and individuals identify, develop, protect, commercialise, manage, and enforce their IP rights in Australia, New Zealand, and throughout the world.

Exhibitor Showcase - SaaSam
SaaSam works with clients across the globe figure out a smarter, simpler way to handle their contract management needs. Joining ILANZ as an Exhibitor Showcase Sponsor allows us to demonstrate our talents and services to Legal, Commercial and Procurement Professionals who know how important it is for every part of a business to be able to navigate, access, and understand contracts. We're excited to attend the sessions, meet new friends, and show people the benefits of Agiloft's No-Code Platform for Contract Lifecycle Management software.
Head office in Cambridge, New Zealand, SaaSam Group is the pre-eminent supplier and consultants of Agiloft CLM SaaS solutions to the Australasian, South-East Asian and UK markets. Our core values are absolute integrity in all that we do and an obsession with innovation, quality of product and customer satisfaction above all else


Re-Charging Station - James & Wells