Keynote: Dr Paul Wood, Doctor of Psychology, Speaker and Author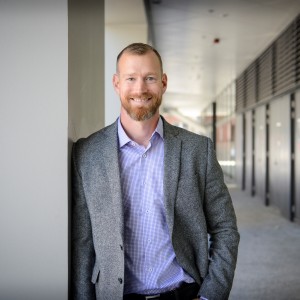 As an 18 year-old, Dr Paul Wood was completely off the rails. He wasn't coping with the impending death of his mother, he was dependent on drugs, and was an unemployed high-school dropout who was committing crimes to feed his habit.

Two days after his mother died he lost control when his then drug dealer attempted to sexually assault him. Paul was convicted of murder for this offence and then spent more than a decade in some of New Zealand's toughest prisons. During this period Paul became the first person in New Zealand's history to progress through undergraduate and Masters degrees while in prison. He was also the first person to begin a Doctorate while incarcerated. Paul's educational pursuits dovetailed with a journey of personal exploration and change, both of which gave him a profound understanding of the ingredients required to successfully strive towards our potential, deal with the challenges of change, and build the mental toughness and resilience necessary to flourish in adversity.

On his release, Paul was able to translate this knowledge into strategies for improving leadership effectiveness and organisational culture. As a result, Paul rose rapidly through the ranks to become the senior manager responsible for Training and Development within the multinational professional services firm OPRA Consulting Group. Paul now runs his own practice and has served as a committee member and advisor to a number of boards.

Paul spends most of his time facilitating leadership and emotional intelligence focused programmes across the private and public sectors. He works with everyone from the Hurricanes to Central Agencies of government. His charitable interests see him visit prisons and act as patron for START Taranaki, which helps at risk young men turn their lives around. Paul is also a regular contributor to the media. For more on Paul's thinking visit his Huffington Post blog or watch his viral interview on the AM Show.

Paul's presentation style is dynamic, humorous, and deeply authentic. He speaks to the human experience and provides practical insight on topics such as our capacity for change, how to cope with uncertainty, how to build mental toughness and resilience, the importance of self-reflection and personal accountability in growth, how to identify and maximize our potential, and how to turn adversity to your advantage.


More Confirmed Speakers:
Helen Wild, General Counsel, Auckland Council
Bronwyn Hudson, Founder, Fuel Your Wellbeing
Madeline Shaw, Executive Coach