Conference sponsorship is an opportunity for your organisation to gain maximum exposure and raise its profile within the legal profession in New Zealand. Over 3,300 in-house lawyers in New Zealand are ILANZ members and will receive conference marketing materials and communications. Other delegates from large private practice firms, legal service providers, consultants and barristers' chambers represent the rest of the senior level profession.
Our 2023 Conference Prospectus will be available end of March.
Thank you to our confirmed 2023 ILANZ Conference Sponsors:

People and Culture Excellence Award - Simpson Grierson
This Award is a great match for us. Our culture is based around shared values of putting people first, being at our best and energetic for change. We pride ourselves on having a workplace that is welcoming, inclusive and empowers our people to thrive. We're invested in our people, and are determined to be one of the best places to work, learn and grow.

Community Contribution Award and Exhibitor Showcase - Comply With
ComplyWith's regtech tools help organisations do things right by giving people clarity about the law and its never-ending changes. We're amped to be exhibiting at the ILANZ conference and will be showcasing our awesome new Obligations Register and new version of ComplyWatch.
We're also delighted to be sponsoring the ILANZ Community Contribution Award, which aligns so well with our own commitment to supporting more than a dozen charities through our charities programme, including: Red Cross, Save the Children and Plunket.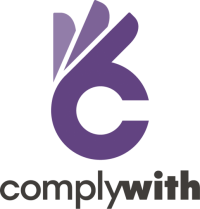 In-house Innovation Award - Artemis