Amplifying In-House Legal's Impact on the Business: Improving Connection and Demonstrating Results
The 2023 In-House Legal Technology Report found that 80% of respondents believe time spent on manual activities takes time and effort away from working on larger business goals or their ability to deliver services in a timely manner.
By leveraging the right tools and workflows, the in-house team can improve connection with the wider business and increase their impact on business outcomes.
In this session, we'll discuss:
How the correct tools and processes can increase connection with the business and external stakeholders

How to increase engagement from the wider business through leveraging technology to transform business processes to adapt to new ways of working

Utilizing insights and data to demonstrate in-house legal impact on the business
Meet the panel
Shaun is the Chief Evangelist at LawVu.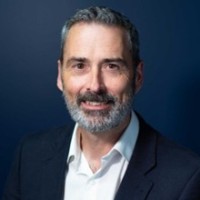 He also provides project management and legal technology services to legal teams across the world. Shaun has woven innovation and project management into all stages of his legal career both in private and in-house legal practice. Starting his career in contracts engineering, Shaun moved into the legal profession, with his focus on project and change management. His legal background spans public, private enterprises in environmental and project law, where he has delivered large capital construction projects. He teaches Legal Project Management with the College of Law (New Zealand) and enjoys transforming complex frameworks into simple and intuitive technical systems.
Julian Benefield first joined t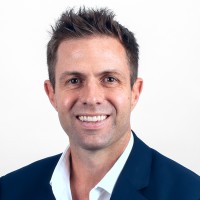 he Foodies Co-op as a teenager working part-time at PAK'nSAVE Taupo, and then re-joined Foodies in 2015 as a Senior Solicitor and was appointed to Associate General Counsel in 2018. Julian was appointed General Counsel & Company Secretary in April 2022. In 2020, Julian was named In-House Lawyer of the Year at the NZ Law Awards. Prior to joining Foodstuffs North Island, Julian worked in New Zealand and overseas at major law firms and in-house at international tech companies such as Telstra, online business REA Group, and Sky in London. Julian has an LLB and BCom from the University of Canterbury, and completed the Executive Legal Leadership Programme at Harvard Law School in 2021.
Iley Joblin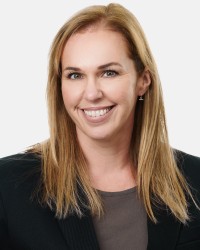 has extensive experience in infrastructure industries including energy and telecommunications as well as financial and professional services both in New Zealand and Europe. Her expertise spans legal, risk, governance, ESG, sustainability and leadership development. She currently leads Northpower's Legal and Governance team and is responsible for legal, risk, compliance, sustainability and corporate governance across the Northpower Group. She is a lawyer and Chartered Company Secretary.
Katherine Evans - General Counsel at Zespri