The speakers will explore the topic of ADR at a high level, while ensuring the audience walks away with a deeper understanding of:
what is involved in the key ADR processes including – mediation, expert determination, adjudication and arbitration

the benefits and advantages of adopting an ADR process
who to approach to appoint a mediator, expert, adjudicator or arbitrator
the process for appointment (what to ask your potential appointee and what to tell them)
how best to influence the procedure to be adopted in your ADR process
insider tips as to how to get the most out of ADR processes for the least cost and to best advantage
what to include in your ADR provision and where to find industry standard provisions
Speakers


Nicole Smith a spec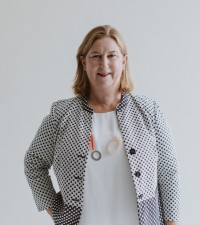 ialist in all aspects of arbitration, experienced dispute resolution lawyer, and the President of AMINZ as of August 2022. She joined the AMINZ Council in 2017 and held the Vice-Presidency from 2020-2022.
Nicole sits as an arbitrator and adjudicator on New Zealand and international disputes and chairs the Investigating Panel of the NZ Registered Architects Board. Recent appointments have included disputes about the construction of a hotel, management of a sports facility, cross-lease disputes, and disputes involving issues of tikanga and whakapapa.
She has a strong interest in issues associated with climate change and is a member of the ICC Task Force on Disputes involving Climate Related issues and has worked with the IBA on climate change issues. She also recently authored a chapter on a claim before the Waitangi Tribunal on climate change issues.
Nicole worked for four years in the litigation group at Simpson Grierson and 9 years in the international arbitration group of Clifford Chance in London. She set up as an independent arbitration consultant in 2006. She was admitted as a Barrister and Solicitor in New Zealand in 1993 and was admitted in the UK in 2000. She is a Fellow (Arb) of AMINZ and a Fellow of the Chartered Institute of Arbitrators (United Kingdom).
She is the author of the NZ report on the Recognition and Enforcement of New York Convention Awards (ICC Special Supplement).
Nicole is based in Tauranga and practices as a Barrister sole from Mauao Chambers.
Malcolm Wallace is a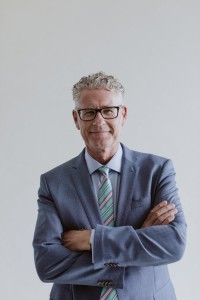 Christchurch based Barrister, Arbitrator and Mediator.
Malcolm became a Fellow (Arb) of AMINZ in 2012, and is a Panel Member for Arbitration, Family Law Arbitration and Mediation.
Malcolm is a Facilitator (Mediator) to the Greater Christchurch Claims Resolution Service (GCCRS), a Government appointed Panel to facilitate the resolution of earthquake insurance claims. He has been appointed by High Court Judges and counsel to chair expert witness caucusing in complex litigation involving witnesses from diverse fields of expertise.
Malcolm has extensive experience on the Council of a Professional Body, having been a Council member of the NZ Bar Association for 5 years, holding positions as South Island Vice-President, Secretary and Treasurer.
Admitted in 1987 Malcolm has a wide range of experience in commercial and property litigation, relationship property, and has a particular interest in trust disputes. Malcolm is the author of the Variation and Resettlement of Trusts chapter of Equity and Trusts in New Zealand (Thomson Reuters).
As a partner of Helmore Macdonald and Stanley in Christchurch, Malcolm gained wide experience in all aspects of private practice. He then joined the litigation team of Wynn Williams & Co in 2000, but left that partnership in 2004 to practise as an attorney in the Turks & Caicos Islands in the Caribbean, before joining the NZ Independent Bar in 2006.