Three Ways to Decide if Being on a Board is for You
Herman Visagie, an executive general counsel and seasoned board member and chair across the not for profit and regulatory sectors, lends his unique insight to help you to:
assess the pros and cons of becoming a board member;
do your due diligence before joining a board; and
bring your unique strengths to have a real impact once you are there


As in-house lawyers we are generally community minded problem solvers, and many of us are often sought out by our communities to serve on Boards for the organisations and causes we believe in. From local sports teams, iwi or hapu groups, not-for-profits or startups, being on a board can be an extremely fulfilling experience.


Becoming a board member can and should be a deliberate decision. While there are many positive factors, it may seem daunting to take on a board role. You may worry you:
Don't have capacity alongside your day job
Choose the wrong board
Are not experienced enough in a board capacity
May be expected to become the legal advisor


In this practical session Herman will help enable you to make the right decision for you, while also taking active steps to make you the most effective board member you can be.


He will share:
What being 'on a board' means day to day, including what 'governance' really is
Practical ways to do due diligence before you decide to join a board
Guidance about how to estimate the time commitment and budget time to perform your board duties
What benefits and skills board roles bring for you
The skills and capabilities in-house lawyers bring to boards, and why they are so valuable


After this session, you will have:
A clearer picture of the reality of 'board life';
The information and tools to make an informed decision on whether being on a board is right for you; and
Some practical advice on how you can use your skills and experience to add real value to the organisations you care about.


A summary of the key points, including his top due diligence questions, will be provided after the session.

___________________________
About Herman Visagie
Herman is an experienced executi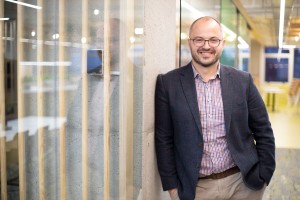 ve level General Counsel, Company Secretary, and seasoned governor. He is passionate about the power of good governance and effective relationships between boards and management teams to help organisations achieve their desired outcomes more effectively.
Herman is currently General Counsel at the Real Estate Authority and holds board roles in the not-for-profit and regulatory sectors. He served for four years on the Board of the New Zealand Law Society, including acting as the Chair of the Finance, Audit and Risk Committee. He was previously a Vice President of the Board and has held roles on the ILANZ Committee and Regulatory Advisory Group. Outside of the legal profession he is currently serving as the Chair of ActionStation Aotearoa and Board member of The Mentoring Foundation of New Zealand.
In his professional life he has held a number of senior positions in the legal and governance field, including as General Counsel and Company Secretary for TSB Bank. During his time there he led a significant governance improvement programme, including reviews of governance documentation, operations, and board reporting. He also provided training and education to senior leaders around effective Board engagement.
More widely, he has also led strategy development and governance improvements for a number of not-for-profit organisations and is currently leading a team developing a new five-year strategy and reviewing the governance structure of the Asia-Pacific Refugee Rights Network in Bangkok.
He has coached and mentored a number of not-for-profit leaders and new governors, as well as presenting training sessions on strategy development, board level risk management, and effectively working with boards. This has included previous governance related presentations at ILANZ.
Find out more on LinkedIn - https://www.linkedin.com/in/hermanvisagie/