WILHELMINA SHRIMPTON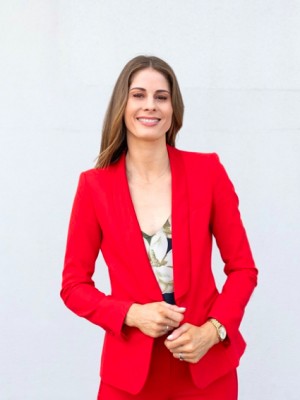 A proficient and adept broadcaster, and certainly an all-rounder, Wilhelmina Shrimpton has amassed years of experience across radio, TV and online.
More than decade ago she began her career with TVNZ, before cutting her teeth as a journalist in the hot house that is the RadioLIVE newsroom. Television eventually won Wilhelmina over again, and in 2015 she found herself working on Three's morning show with Paul Henry before quickly moving to a reporting role on Newshub Live at 6pm.
She's been at the forefront of numerous breaking news events in our recent history. She covered the Lindt Cafe Siege, the Kaipara Harbour boating tragedy, the Kawerau siege, and the Christchurch mosque attacks. But Wilhelmina has also enjoyed the creativity of lighter story, learning to perfect a more conversational style while covering events like the NZ Music Awards, NZ Fashion Week and several Royal Tours. She's particularly interested in crime, justice and social issues - having done numerous investigations on topics like homelessness, synthetic cannabis and loan sharks.
Up until recently Wilhelmina split her time between reporting for Newshub Live at 6pm and fronting Newshub Late, before she departed the newsroom to explore the world of digital advertising and content. She's previously been a regular panelist on Three's AM Show, and currently acts as a fill in host for MagicTALK's weekend lifestyle shows.
Despite having lived a fast-paced news lifestyle, friendly Wilhelmina loves a good laugh. Her light-hearted personality makes her instantly likeable, her approachable smile always at the ready. This has contributed greatly to Wilhelmina's success as an MC. Having spoken to people from all walks of life she knows how to read and connect with a range of different crowds, her lighthearted personality and professionalism allowing her to think on the fly, crack a joke or two, and make all audiences feel at ease - no matter the setting.