35th ILANZ Conference: Trustpower Baypark, Tauranga
Thursday 27 and Friday 28 July 2023

Our conference is designed by in-house lawyers, for in-house lawyers. For 35 years we've brought the in-house legal community together to inspire professional and personal development.
This year's theme is Stand Tall Together / Kia maia, Kia tū ngātahi.
Our Kaupapa for the conference is to empower us to reach our full potential and celebrate achievements when we come together.
Call for speakers and session topics ends 5pm Wednesday, 15 February.


Hosted by Wilhelmina Shrimpton, this conference provides the opportunity to canvass a wide range of issues relevant to in-house lawyers – from legal to practice management and soft skills sessions.
Registrations open late March. More info to come...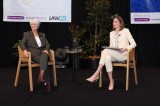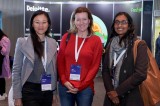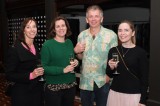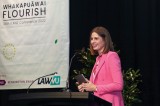 The ILANZ conference is well-known for its mix of inspirational speakers, great topics and its focus on in-house legal best practice. Our programme promises to deliver valuable education to help you be the best in-house lawyer you can be and to improve your performance while you earn CPD hours.
Conference registrations include attendance to all social functions, which include the Welcome Function, Thursday Night Function, and Niche Gala Dinner and Awards Ceremony.
We look forward to welcoming you to Tauranga for thought-provoking discussions and inspiring speaker sessions at the ILANZ Conference.

Why you need to attend:
This is the largest gathering of in-house lawyers in New Zealand with a customised programme of professional learning designed by in-house lawyers for in-house lawyers.
A great opportunity to share ideas and discuss challenges with fellow in-house counsel and to learn from each other while building your professional networks within the profession.
You can meet a substantial proportion of your CPD requirements for the year at one event and maximise your valuable time out of the office.
You'll be able to collaborate with other like-minded professionals to renew your knowledge on best practice and recent developments affecting you and your organisation.
To celebrate the valuable contribution made by the in-house legal profession.