Grant Pritchard, President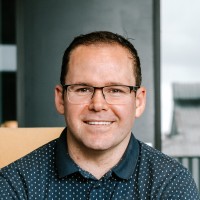 Grant is a senior in-house lawyer at Spark and an internationally-recognised workplace mental health advocate. He's spent over a decade in senior legal and commercial roles in New Zealand and overseas. Grant has spoken at conferences in New Zealand, Australia and beyond on topics like legal innovation, emerging technology and workplace mental health. He is a passionate advocate for the interests of in-house lawyers and believes in-house lawyers play a pivotal role in helping organisations navigate and succeed in an uncertain world. His heart is to see in-house lawyers, teams and firms across Aotearoa building a healthier relationship with their work, and with each other: doing great legal work and thriving along the way.
Anitesh Govind, Vice President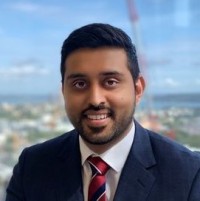 I am employed as a Senior Solicitor with Auckland Council's Litigation & Dispute Resolution team. In my role I provide strategic and legal advice to internal stakeholders on litigation matters. I first joined Auckland Council in 2017, starting in the Regulatory Litigation team. Prior to this I worked in Central Government and in private practice.
I hold a Juris Doctor and a Postgraduate Diploma in Legal Practice from Bond University in Gold Coast. I also hold a Bachelor of Science majoring in Microbiology and Immunology from the University of Otago.
I joined the ILANZ Committee because I can provide a Local and Central Government perspective backed with an understanding of the needs of in-house government lawyers. I am well versed in topical issues including mental health, cultural sensitivity and inclusion and diversity. With my expertise and passion I can make a significant contribution to supporting the ILANZ community. Finally, I have a keen interest in the lawtech/legaltech space and, I believe, I can contribute positively by suggesting how new technology can be used by the ILANZ community to provide efficient legal services.
Jodie Flowerday, Secretary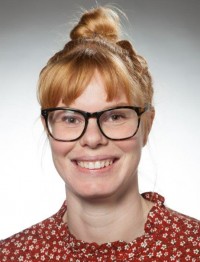 I started my professional career in 2011, in the private sector (insurance). I held a variety of roles during my employment, not all have been legal roles, and these helped me appreciate the value of having an internal legally trained team assist with providing solutions to complex matters. The value of the work in-house lawyers do became very apparent. I have been working for the last 3.5 years in a tertiary organisation in the area of compliance interpreting and communicating relevant regulatory and legislative obligations via internal documentation.
In-house lawyers will deal with change frequently and this requires pragmatism, optimism, the ability to adapt, learn quickly, and resilience. I have developed these skills over my short career. Supporting the in-house profession is vitally important to contributing to the reputation and quality of the legal profession as a whole. This makes me passionate about connecting with, promoting and supporting in-house lawyers.
Benjamin Jacobs, Treasurer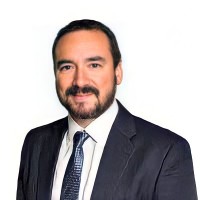 I am a corporate finance lawyer specialising in all aspects of public and private M&A, equity capital markets and joint venture work. Over the last two decades, I have advised major industrials, small corporates, private equity and financial institutions on deals around the world. I also advise generally on corporate law issues, including to listed companies.
Hiramai Rogers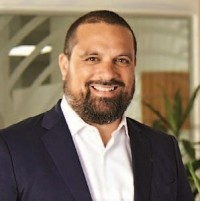 Hiramai (Te Arawa, Ngāpuhi-nui-tonu) is General Counsel for Tuatahi First Fibre with extensive in-house, governance, corporate law and regulatory experience in New Zealand and the Middle East. Hiramai is a strong advocate for in-house lawyers making their role and function better understood, and also encouraging lawyers who are venturing into the in-house profession for the first time. It is well-known that a lot of real and meaningful decisions are subject to legal approval, often about non-legal matters, which is a reflection of the analytical and solutions focussed mindset of lawyers. Hiramai likes the opportunity to use his role on the ILANZ Committee to offer guidance and support to its members so they can provide that guidance to their employers, and succeed in their role and know their place. Outside of work, Hiramai enjoys time with his (very large and extended) family, tracing his whānau origins, getting outside and away from work – and is enjoying getting more involved in opportunities relevant to Māori and Pasifika communities in particular.
Lynda Frew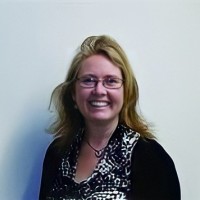 Legal Counsel – Team Manager
New Zealand Forest Research Institute Ltd t/as Scion
I've worked at Scion (the forestry Crown Research Institute) in Rotorua since 2013. I'm part of a small in-house legal team providing advice on a wide range of topics including commercial and government contracts, intellectual property, legislative compliance and property transactions. I have also worked for 11 years in-house at a UK University and for five years in private practice.
I joined the ILANZ Committee to represent in-house lawyers based outside the main city centres and lawyers who work flexibly (part-time and/or remotely). I'll like to help ILANZ to continue supporting individuals within the profession and representing in-house lawyers to the rest of the profession and also to the wider community.
Frieda Winstanley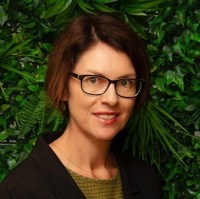 Frieda has several years' experience as in-house lawyer in the public sector and solicitor in private practice and is currently employed as In-House Solicitor for New Plymouth District Council.
Frieda is excited to join the ILANZ Committee and looking forward to engaging with the wider profession. She brings a regional perspective to the scope of ILANZ being based in Taranaki and also represents Local Government lawyers. Having been involved with numerous ILANZ events over the years she is keen to work with committee members and contribute to our community.
Outside of work, Frieda loves exploring the great outdoors with her husband and children and practicing yoga.
Kirsty Millard
I am the Chief Legal Advisor at the Ministry for the Environment. I have worked as an in-house lawyer for a number of years, and have also worked at various private law firms, as well as the Crown Law office. My background is as a litigator and public law specialist.
I enjoy the varied and interesting challenges that in-house legal work provides, as well as the great network of colleagues that makes up the in-house legal community. In-house lawyers have a unique view of the issues their clients are facing and are marvels at finding effective solutions that help their clients to navigate tricky issues.
I am on the ILANZ committee to bring the in-house Government legal voice to the committee and am based in Wellington.
The committee is a great example of how considerate and motivated lawyers can provide a strong network to support the profession to develop and meet emerging business and government legal needs.