Grant Pritchard, President - Auckland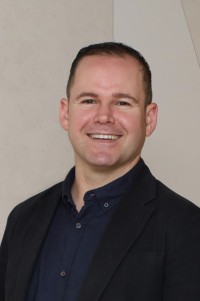 Grant is a senior in-house lawyer at Spark and an internationally-recognised workplace mental health advocate. He's spent over a decade in senior legal and commercial roles in New Zealand and overseas.
Grant has spoken at conferences in New Zealand, Australia and beyond on topics like legal innovation, emerging technology and workplace mental health. He is a passionate advocate for the interests of in-house lawyers and believes in-house lawyers play a pivotal role in helping organisations navigate and succeed in an uncertain world.
His heart is to see in-house lawyers, teams and firms across Aotearoa building a healthier relationship with their work, and with each other: doing great legal work and thriving along the way.
Hiramai Rogers, Vice President - Hamilton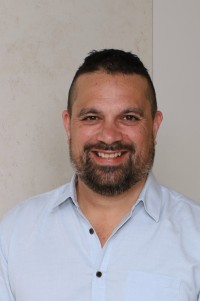 Hiramai (Te Arawa, Ngāpuhi-nui-tonu) is General Counsel for Tuatahi First Fibre with extensive in-house, governance, corporate law and regulatory experience in New Zealand and the Middle East. Hiramai is a strong advocate for in-house lawyers making their role and function better understood, and also encouraging lawyers who are venturing into the in-house profession for the first time.
It is well-known that a lot of real and meaningful decisions are subject to legal approval, often about non-legal matters, which is a reflection of the analytical and solutions focussed mindset of lawyers. Hiramai likes the opportunity to use his role on the ILANZ Committee to offer guidance and support to its members so they can provide that guidance to their employers, and succeed in their role and know their place.
Outside of work, Hiramai enjoys time with his (very large and extended) family, tracing his whānau origins, getting outside and away from work – and is enjoying getting more involved in opportunities relevant to Māori and Pasifika communities in particular.
Benjamin Jacobs, Treasurer - Auckland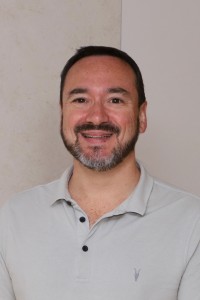 I am a corporate finance lawyer specialising in all aspects of public and private M&A, equity capital markets and joint venture work.
Over the last two decades, I have advised major industrials, small corporates, private equity and financial institutions on deals around the world. I also advise generally on corporate law issues, including to listed companies.
Lynda Frew - Whakatane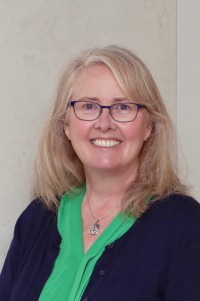 I've worked as Legal Counsel (Commercial Lead) at the Bay of Plenty Regional Council since March 2021. Prior to this role, I was Legal Counsel (Team Manager) at Scion, the forestry Crown Research Institute based in Rotorua, for approximately eight years. I have an honours law degree from Waikato University and a masters law degree from Strathclyde University in Glasgow, Scotland, where I also worked as a contracts manager for 11 years. Before my in-house legal roles, I worked in private practice in Tauranga and Auckland as a litigator.
I joined the ILANZ Committee in May 2020 to help represent in-house lawyers based outside the main city centres and lawyers who work flexibly (part-time and/or remotely). Since May 2020 I've been the ILANZ Committee representative on the Executive Committee of In-house Counsel Worldwide (ICW), which is an international association of in-house lawyer associations. For many years I've been the informal BOP champion for ILANZ networking events. While on the ILANZ Committee I've been actively involved in developing new ILANZ initiatives and supporting all Committee activity. I'm committed to inclusivity and diversity and advocating for all ILANZ members.
Kirsty Millard - Wellington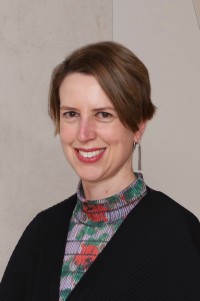 I am the Chief Legal Advisor at the Ministry for the Environment. I have worked as an in-house lawyer for a number of years, and have also worked at various private law firms, as well as the Crown Law office. My background is as a litigator and public law specialist.
I enjoy the varied and interesting challenges that in-house legal work provides, as well as the great network of colleagues that makes up the in-house legal community. In-house lawyers have a unique view of the issues their clients are facing and are marvels at finding effective solutions that help their clients to navigate tricky issues.
I am on the ILANZ committee to bring the in-house Government legal voice to the committee and am based in Wellington.
The committee is a great example of how considerate and motivated lawyers can provide a strong network to support the profession to develop and meet emerging business and government legal needs.
Frieda Winstanley - New Plymouth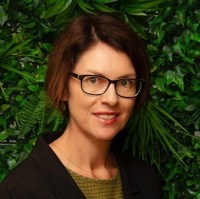 Frieda has several years' experience as in-house lawyer in the public sector and solicitor in private practice and is currently employed as In-House Solicitor for New Plymouth District Council.
Frieda is excited to join the ILANZ Committee and looking forward to engaging with the wider profession. She brings a regional perspective to the scope of ILANZ being based in Taranaki and also represents Local Government lawyers. Having been involved with numerous ILANZ events over the years she is keen to work with committee members and contribute to our community.
Outside of work, Frieda loves exploring the great outdoors with her husband and children and practicing yoga.
Sophie Meares - Christchurch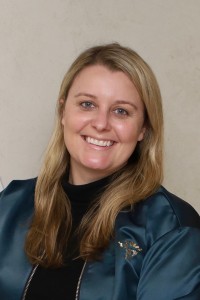 Saar Cohen-Ronen - Wellington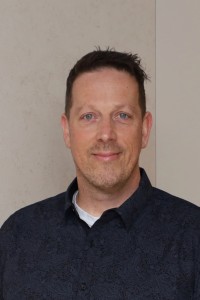 Saar is ACC's Litigation Manager and a former Crown Counsel in the Crown Law Office.
He specialises in Public Law, enforcement, and litigation and has represented government departments and crown entities as an in-house lawyer for 19 years, some of which as the Secretary of the Departmental Prosecutors Forum.
Saar is the current president of the New Zealand Animal Law Association, an Alcohol Commissioner for Porirua, and a panel member of the Wellington District Licensing Committee.
He is also a trustee of the Porirua Harbour Trust and a musical director of theatre productions in the wider Wellington region.
Sophie Mentink - Auckland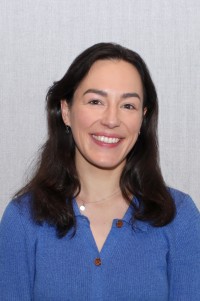 I'm currently Corporate Counsel in the Fonterra legal team.
I initially came to Fonterra on a secondment and during that secondment I found that in-house just really clicked for me – I really love the relationships you get to form with your key stakeholders and how integrated into the business an in-house team is. Luckily for me, an opportunity then came up in a permanent role in the Fonterra team and I've now been in that role for just over a year.
I think that ILANZ plays a really important role in supporting the in-house community, in championing core values and in driving change for that community.
As a relatively new in-house lawyer, it also seemed like a really great chance to connect with other in-house lawyers and to build awareness with graduates and junior lawyers around what opportunities are out there for them in in-house... READ MORE.
Bram Van Melle - Auckland